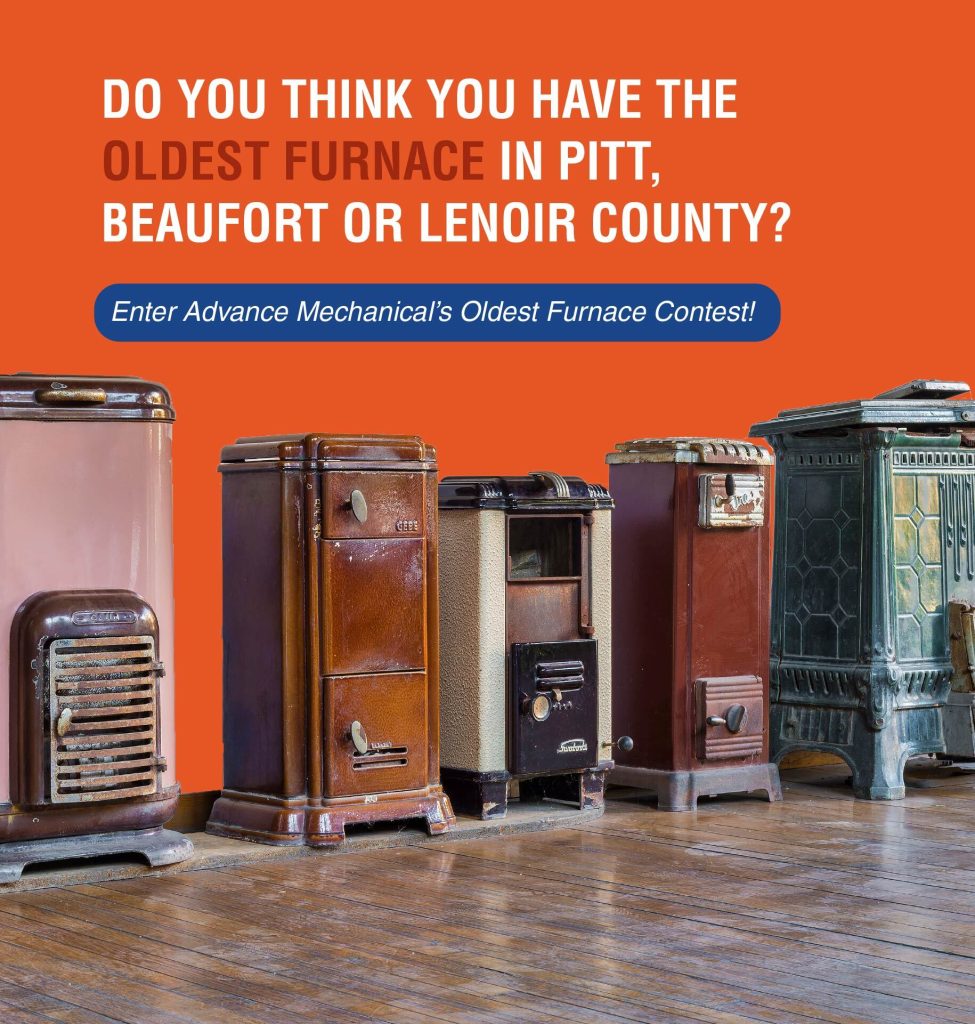 Furnace Contest
Do you think you have the oldest furnace in Pitt, Beaufort or Lenoir County?
If so, enter Advance Mechanical's Oldest Furnace Contest!
Advance Mechanical is looking for the oldest running furnace in our service! If your furnace is prehistoric, and still running, we want to know!
Advance Mechanical is offering a FREE, brand-new furnace to the person who owns the oldest furnace in our service area —as long as it still works! We are holding a contest to see who has the oldest furnace. To enter, sign up below and give us all the details!
A representative from Advance Mechanical will assess the three oldest furnaces by validating the age and working condition of the furnaces. Then, the person with the oldest running furnace wins and receives a brand-new furnace!
Ready to go from artifact to a new high efficiency furnace? Fill out this form for your chance to win!
---