Searching for a job? Have HVAC experience?
We bet you're good at what you do – so put it to good use at Advance Mechanical!
We're searching for Service Technicians who ARE READY TO WORK and provide exceptional service to our customers.
We know you're interested in working with us because you're still here!
That means we may have a spot for you.
We need Service Technicians with a minimum 3 years of experience.
Beyond experience, here are the things we look for in an employee:
Reliability and Punctuality
A team player
A self-starter with a can-do attitude and drive
Good interpersonal and communication skills
Sound like you?
Then you may be a good fit for the Advance Mechanical team – we treat our employees like family and offer:
Competitive pay and benefits
A great work environment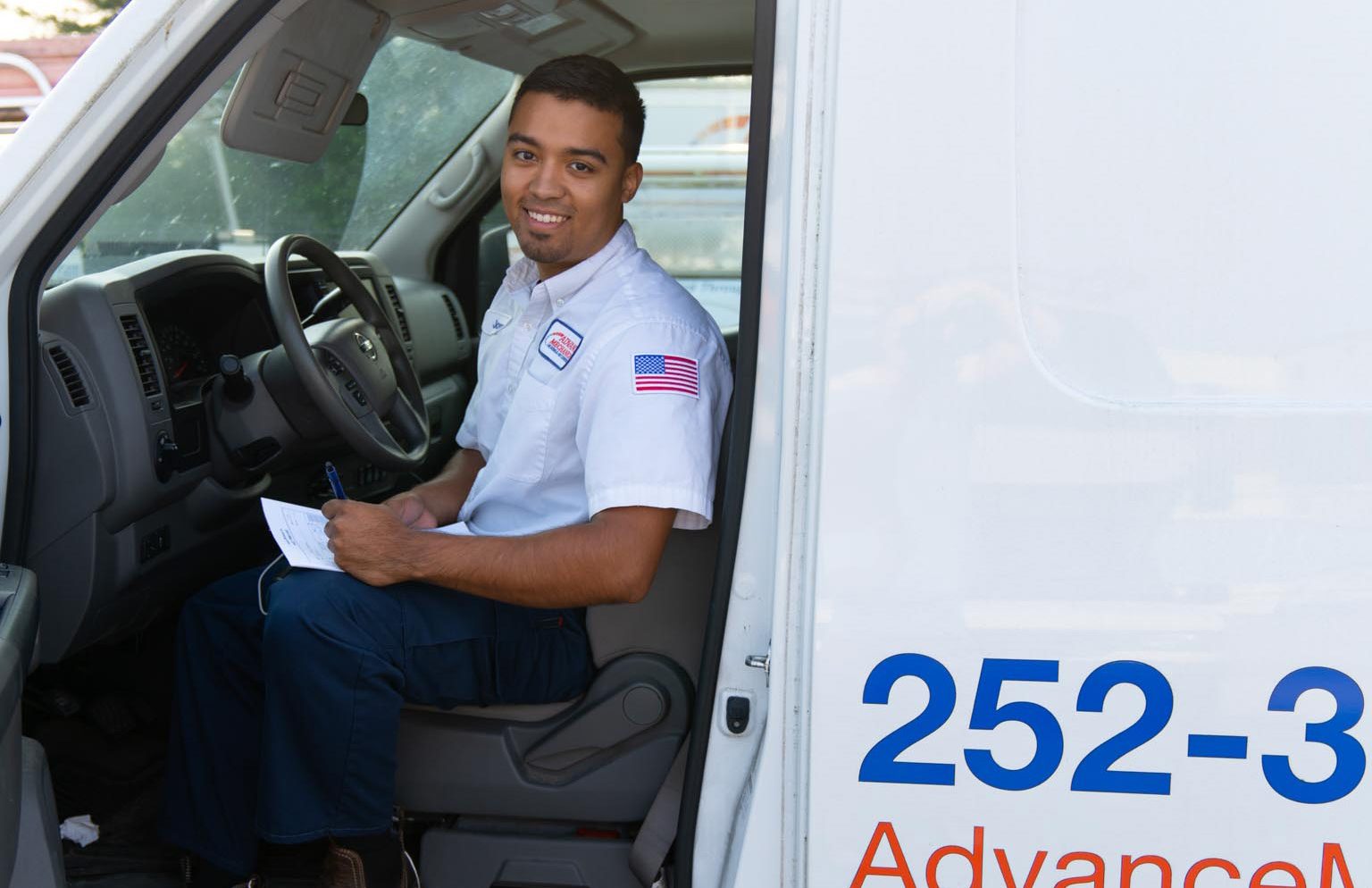 Still interested?
Our standards are high, so every employee must be drug free, pass a background check, and have a valid North Carolina driver's license.
We see we still have your attention
Other Desirable & Hirable Traits
Competency
A well-groomed image
Quick learner
Honesty
We're southern, so "Yes sir, yes ma'am" manners
Doesn't cut corners
Bottom line: Our reputation is in your hands. Our name is on your shirt. Your interactions inside and outside of the office reflects not only on you, but us! Be a part of the area's leading heating and air conditioning team – APPLY TODAY!
See what some of our team members have to say about working with us:
If this sounds like you, then be a part of the Advance Mechanical team – the area's leading heating and air conditioning team – APPLY TODAY!
What is it like to be a part of the Advance Mechanical Heating & Air Conditioning family? We are committed to our customers, community and employees! Through involvement with community programs, like Tradesformers, we are encouraging people to explore the wonderful opportunities available through a career as an HVAC Technician.